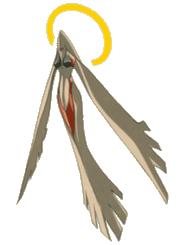 Total Height: 377ft
It used its ring to swallow up the RahXephon into phase space and tries to psychologically manipulate Ayato by delivering Dolem-stone into The RahXephon's moth.
In music vivace usually refers to happy or lively music.
vi·va·ce (v-väch) adv. & adj. Music In a lively or vivacious manner. Used chiefly as a direction.