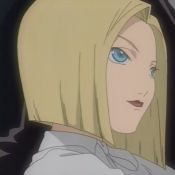 Born: 1998
Age: 29
She is Lord Bähbem niece and she also works as his secretary. It seems she has known Isshiki Makoto and Kisaragi Itsuki since they were young. She delivers the Vermillion to Nirai-Kanai as an envoy of the foundation.
In Depth:
Edit
Japanese seiyū: Mako Hyōdō
English voice actor: Kelli Cousins
First appearance: Episode 12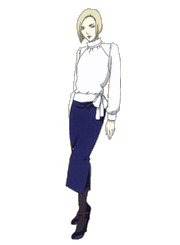 Helena von Bähbem is the niece of Ernst von Bähbem. A childhood acquaintance of Makoto Isshiki and Itsuki Kisaragi, she serves as the second in command in the Bähbem Foundation. In addition to being a childhood dabbler in witchcraft, she was a potential instrumentalist, but passed the ideal age without realizing her potential. This makes her jealous of Quon and others that might succeed in tuning the world. She eventually allows Ernst von Bähbem to take over her body.
In other versions
Edit
Helena appears briefly with Ernst in the movie. She does not appear in the manga.